豊國アトリエ
Toyokuni Atelier Gallery
For English Speaker
Please go to www.nekomachi.com to get informations easily.
incl. Map/Train Map/Google Map/Hours, or whatever.
Hello world!
We have a lot of Sumie ink wash paintings, woodcut prints, paintings on the rock, T-shirts and more.  Also you can get postcards, mug cups, picture books(English subtitled), iPhone case and more. Let's get them as Japanese souvenir.
And you can have some fun with sumie class Experience. You can be a sumie painter easily. Of course children can have some fun. too! Let's come enjoy it with all your family!
I'm looking forward to seeing YOU!
Thank you.
 住所 / Address
101-0051  東京都千代田区神田神保町3-1-13-1F
Post Number : 101-0051
3-1-13-1F Kanda Jimbocho Chiyoda Tokyo Japan
Tel
準備中 not ready
ご来場方法 / Directions
東京メトロ・都営地下鉄 神保町駅A1出口より徒歩3分
東京メトロ・都営地下鉄 九段下駅6番出口より徒歩5分
時間性のパーキングが近隣にございますが、できるかぎり公共機関にてご来場ください。
5 mins by walk from Exit No.6 of Kudanshita Sta.
3 mins by walk from Exit A1 of Jimbocho Sta.
Directions to the gallery
from Tokyo station
Marunouchi Line Tokyo Station
> Changing Hanzomon Line at Otemachi Station > Jimbocho Station
Tozai Line Otemachi Station
(5 mins from Nihonbashi Exit of Tokyo Sta.)
> Kudanshita Station
from Shinjuku station
Toei Shinjuku Line Shinjuku Station
> Kudanshita Station or Jimbocho Station
from Asakusa station
Ginza Line Asakusa Station
> Changing Hanzomon Line at Mitsukoshimae Station > Jimbocho Station
from Ikebukuro station
Yurakucho Line Ikebukuro Station
> Changing Tozai LIne at Iidabashi Station
> Kudanshita Station
地図 / Access Map


 ☆Click under and go to the detail on Google Map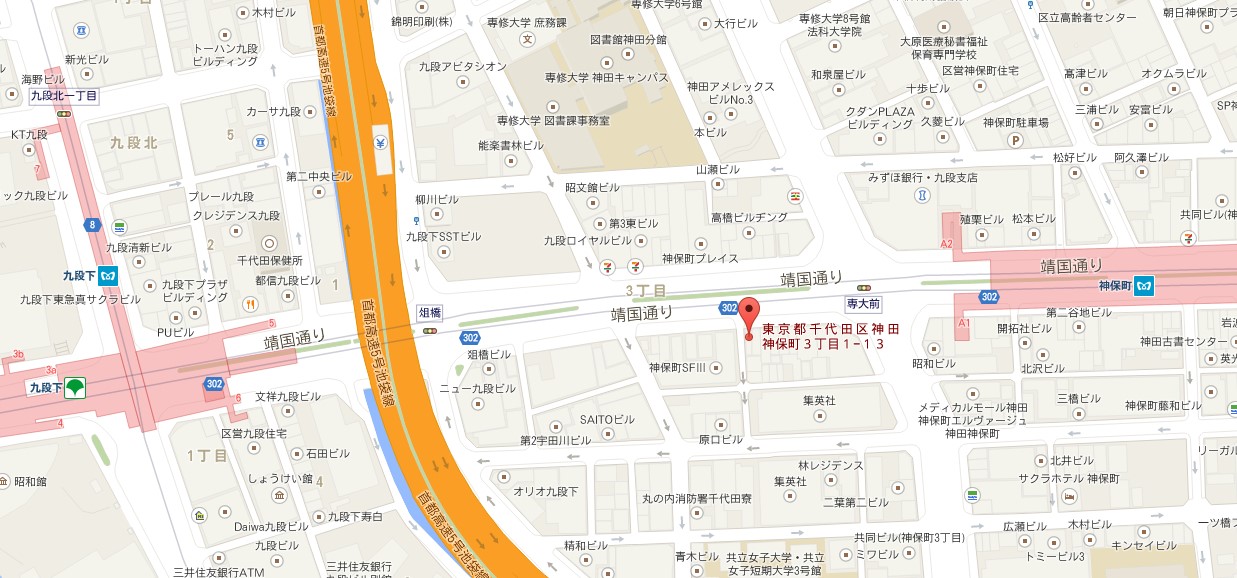 営業時間 / Hours
平日12:00~19:00
日祝日12:00~17:00
※月曜日・金曜日定休。不定休あり。
Weekday & Saturday >> 12:00~19:00
Sunday & Holiday >> 12:00~17:00
*Irregular Holidays. Basically, Monday and Friday will be closed. Please don't hesitate to ask me on email about hours.
营业时间:12:00~19:00(周日・假日12:00~17:00)
休馆日:星期一
Admission
Free
墨絵おえかき about Sumie Painting Class

館内は作品をはじめ様々なコラボレーションアイテムなど充実しています。
墨絵ワークショップや落語会も不定期で開催される楽しい空間です。