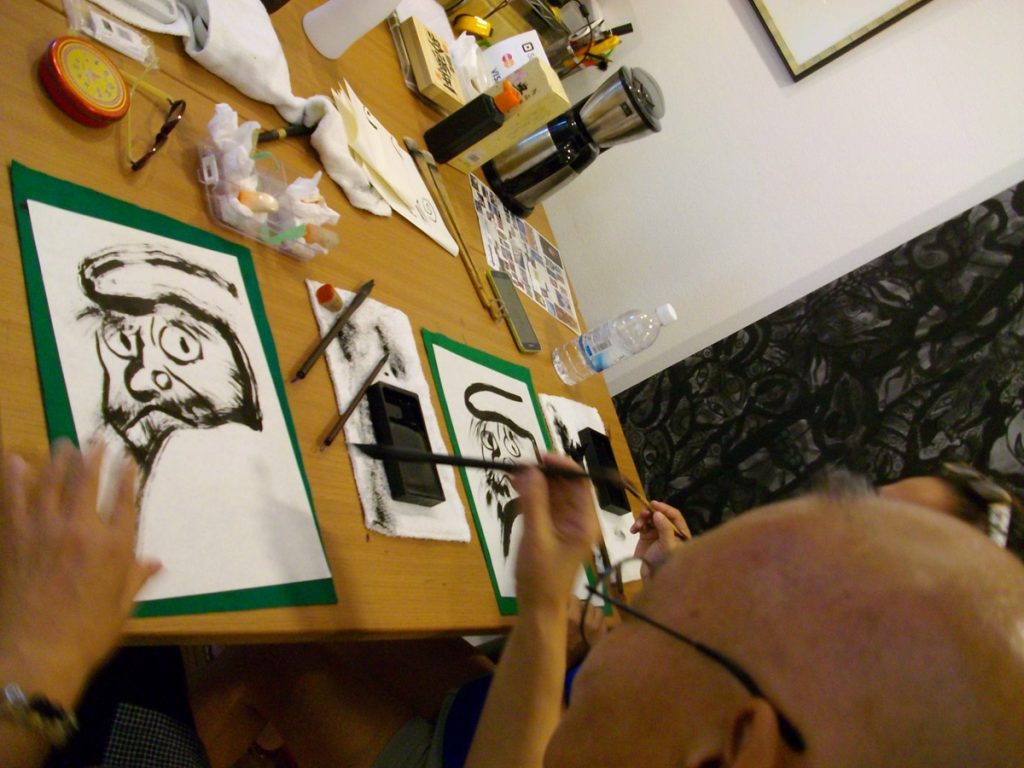 It's a sumi-e class by master Toyokuni. This class is for painters or artists.
You'd better to researve before 3-4 weeks on e-mail. Please let me us 1.Your Name, 2.Number of persons, 3.Date(only afternoon)
Cost : 20,000yen (About $200) per person
Date and time : 12:00 to 17:00 on Tuesday to Saturday / 12:00 to 15:00 on Sunday and national holidays in Japan.
It's around 90-120 minutes.
Mail : info@nekomachi.com
Credit card : Accepted(VISA, Master Card, American Express)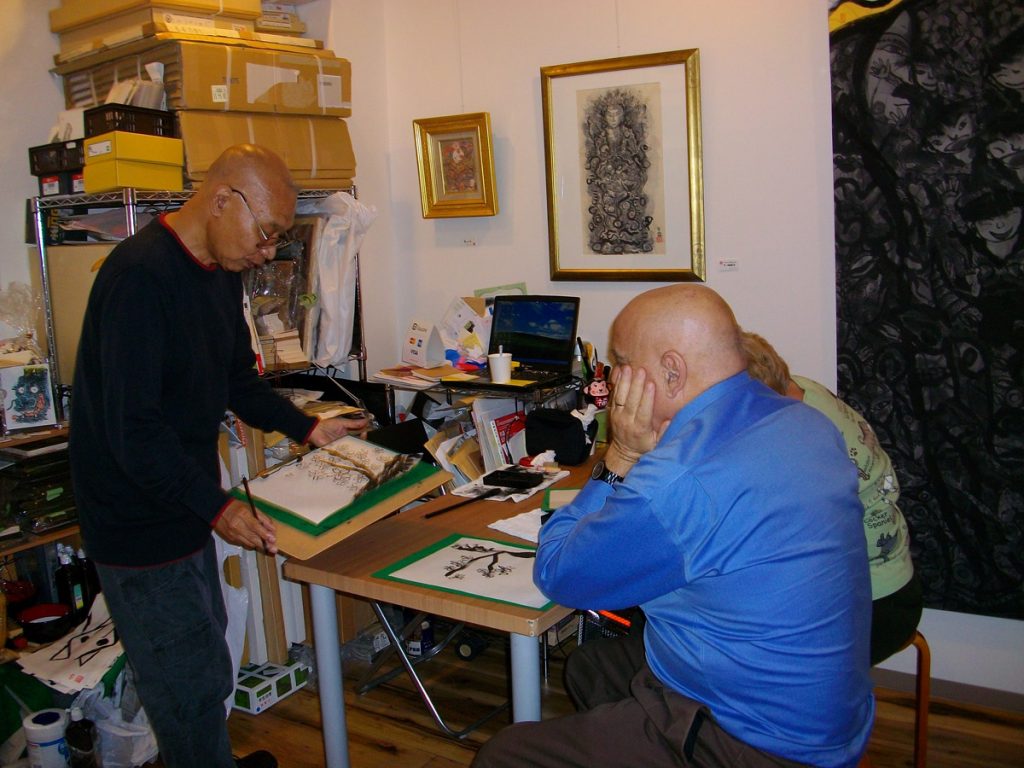 Attention :
Please just bring yourself. We take care of everything to paint. And please come in older clothing – Your clothes may get some paint on them.
Another sumie class Experience for all ages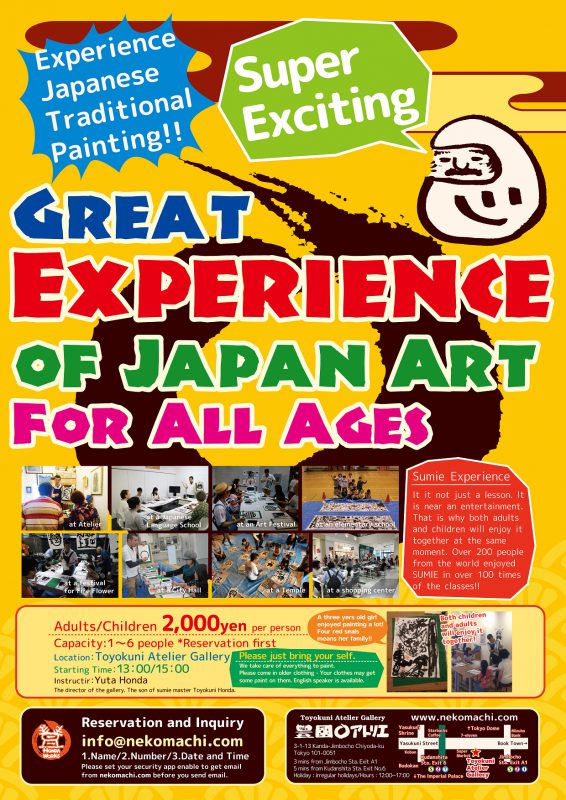 Please visit to www.nekomachi.com to get more informations about Sumie Class Experience. Both children and adults can enjoy it at the same time!! Fun activity!!!